"Higginbotham approaches a difficult topic with sensitivity and nuance; an excellent, insightful resource for young people who have been through abuse, as well as friends of young people who have been sexually assaulted."
"But while Dawn may be on the path to finding closure we, the readers, won't get that neat, pat ending we're used to. This book is about treating the child who went through this."
"…they're teaching children as young as kindergarten that whiteness is the devil…the book is called Not My Idea, it's being taught in hundreds of schools in Illinois."
"…there's a devil with a contract binding white students and getting them to sign off on imaginary terms like stolen land, stolen riches, and special favors…I mean that's just wackadoodle."
"The book promotes the idea that the United States is a systemically racist country and that white children are inherently born into white supremacy."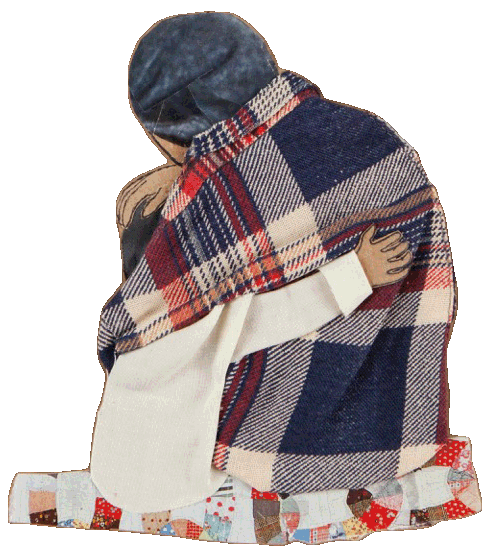 "Do the same people who worry about making white kids feel bad about being white want Black kids to feel good about being Black?….[T]hat ability to look at a problem as insidious as systemic racism and conclude that white children need to be protected from knowing about that so they don't feel bad is whiteness. It makes sense only in its diabolical reversal of truth that portrays white kids as the real victims of racism."
"State Rep. James Talarico, a former public school teacher, blasted Toth for even failing to understand the repercussions of the bill. 'Your lengthy bill about civics makes no effort to teach about slavery – the only thing you're doing is preventing us from talking about race in a way that makes you uncomfortable,' said Talarico."
"Given the relentless stream of news, there's a temptation right now to numb ourselves. But Ms. Higginbotham's work reminds us that, even if we ignore reality, our kids are still seeing it and feeling it."
"Divorce, death, sex, race: Higginbotham takes many of today's most complex issues and translates them for young readers with her book series Ordinary Terrible Things."
Closer Look  WABE, Atlanta Public Radio
"Anastasia Higginbotham explains what she has learned as a white parent actively engaging with white privilege and racism"
What I'm Reading: Kate Schatz   Feminist writer, activist and educator Kate Schatz shares the books she's reading—alone and with her kids.
"The best book that I've seen, for white parents in particular, who are ready to have conversations about race, racism, and whiteness with their young people."
O, The Oprah Magazine  In the September issue, writer Jacqueline Woodson shares three

children's books

she loves for their urgency and call to action.
"… this book is the perfect beginning."
"A much-needed title that provides a strong foundation for critical discussions of white people and racism, particularly for young audiences. Recommended for all collections."
"You don't have to know everything about everything before you begin a conversation…"
"It's rare that I read a book for a kid that does something I've never seen done before…"
"We should be furious at the lies we've been made to believe, the education we've been denied, the ways we've been manipulated—paid off, basically, to keep quiet. Living under white supremacy is soul-crushing and has us as accomplices to genocide and mass murder 24/7."
"Higginbotham is silently asking her readers to be more aware of everything around them…"
"… this is also what I would consider to be the BEST book to discuss sex with small children since Robie Harris"
"I admired how Higginbotham neatly smashed common expectations about what children's books do, particularly those that deal with difficult subjects."
"Often, a young child asking about sex does not want or need to know about the mechanics."
"This is the kind of stuff that overturns patriarchy and helps young people realize that they actually hold a tremendous amount of wisdom and power."
We ask children's book writer Anastasia Higginbotham why she titles her latest book Tell Me About Sex, Grandma.
"When my grandmother watched me after school, I had to learn about sex the old-fashioned way: from Golden Girls reruns."
Anastasia Higginbotham answers some questions about her process and her goals with this book
"If I were independently wealthy, I'd buy a small plane, fly across the country, and drop off copies of this book to every elementary-school health and sex educator out there."
"Higginbotham follows titles on death and divorce with a refreshingly different take on a child's sex question."
Death Is Stupid, selected as one of the Best Books For Kids 2016 by the New York Public Library
"I laughed out loud when I saw the title "Death Is Stupid" — what a perfect antidote to all those gentle and fanciful introductions to the toughest and least whimsical of topics."
Death Is Stupid Starred Review in Publishers Weekly
"It's that exact mix of true-to-life humor and unflinching honesty that makes Higginbotham's book work so well…"
Meet and get to know Anastasia Higginbotham, writer, illustrator and creator of the children's book series, "Ordinary Terrible Things."
"What the child needs is the room to have a reaction. Kids don't want us to solve their problems. I think that they want us to recognize and acknowledge that they have real problems. A real inner life. One that is rich and real and complicated."
"Death is Stupid fills a children's book void that I thought I truly wondered how to fill."
"It's a beautiful assemblage of a book — as if Romare Bearden himself rose from the dead and created a sequel to Alexander and the Terrible, Horrible, No Good, Very Bad Day."
"…readers are given the space to explore the well-intentioned answers and advice that grown-ups pat into the palms and shoulders of the kids they love, and the ways in which those hugs and kisses can land like blows."
"… it's Higginbotham's directness and refusal to talk down to her audience that will make this book such an asset to families negotiating divorce."
"This book is about tending to and mending broken places so that real healing can happen."
"Divorce Is the Worst is the book I want to turn back time and read with my five year old on my lap."
"Kids know you're hurting, so don't try to hide it."
"An excellent resource for children and parents, as well as therapists and educators, Divorce Is the Worst ends on an uplifting note with tips on how kids can use collage to make books and tell their own stories."