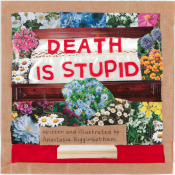 As a child views his grandmother in a casket, he overhears a relative say, "She's in a better place." Furious, he asks, "Would I be in a better place if I died?!" He wants his grandmother back and is freaked at seeing his father cry.
---
Praise for Death Is Stupid:

Anne Lamott, author of Small Victories, Stitches, and Help, Thanks, Wow

"Wow, and thank God for this book. What an incredible gift this book will be for countless children. Having it fifty-plus years ago would have been a kind of salvation for me and would have helped me grow into a healthier and infinitely less frightened person."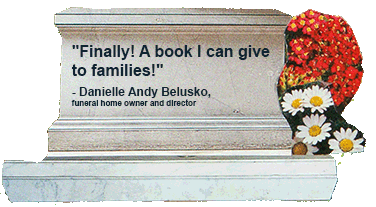 Caitlin Doughty, mortician, author, and founder of the Order of the Good Death
"We can't stop death. But we can stop the ridiculous sheltering we impose on our naturally curious children."

Rev. angel Kyodo williams, Zen priest, teacher, and author of Being Black
"Death is stupid. But this timeless little book is very smart."
Publishers Weekly (starred review)
"It's [an] exact mix of true-to-life humor and unflinching honesty that makes Higginbotham's book work so well, and many of the plainspoken sentiments she includes, as well as several included ideas for how to remember and honor those who have departed, may be eye-opening for readers facing grief themselves."
---
Watch the trailer!