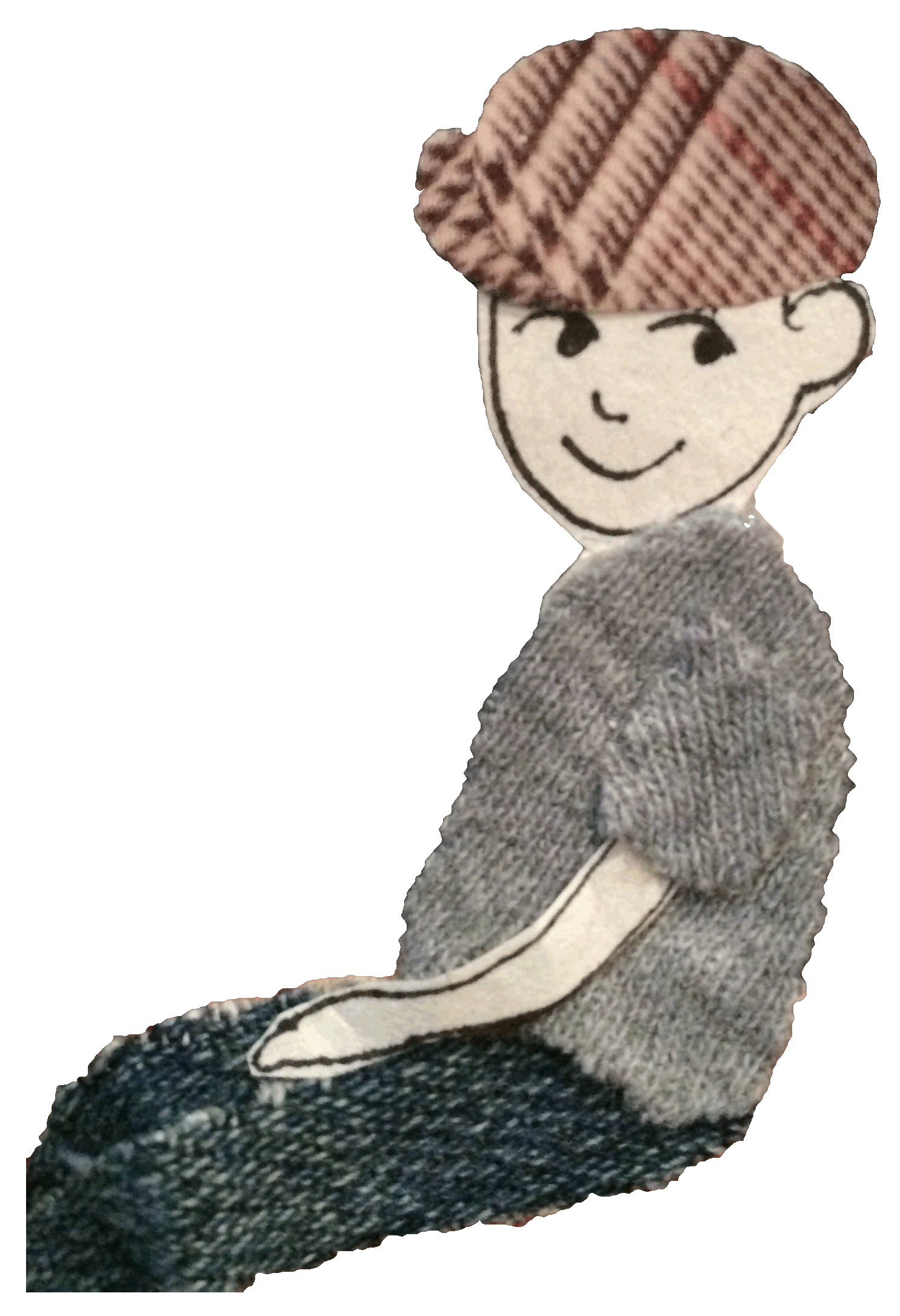 Anastasia Higginbotham launched her Ordinary Terrible Things children's book series in 2015 with Divorce Is the Worst. She followed with Death Is Stupid and Tell Me About Sex, Grandma. Her 2018 book, Not My Idea: A Book About Whiteness, invites white families to recognize and disrupt anti-Black systemic racism. It earned the International Children's Library White Raven Award in 2019 and is being targeted for its insistence on trusting the humanity and capacity of white children to love themselves, connect to their own sense of justice, and align with Black liberation for the sake of their own liberation, to free themselves from a system that was not their idea.
Higginbotham makes her books by hand in collage on grocery bag paper, using recycled materials. Her books demonstrate a way for kids to cope with change and loss by making meaning out of whatever broken, ragged, or unraveling life circumstances they face. A direct challenge to the status quo, Higginbotham's work undermines systems of supremacy, by empowering children to recognize when they are being lied to and demand to know the truth.
Dottir Press publishes all of Higginbotham's books, including her middle grade books: What You Don't Know: A Story of Liberated Childhood, featured in the NYC Department of Education's Mosaic Curriculum in 2021, and You Ruined It, named by School Library Journal as one of the Best Books of 2022.
Higginbotham teaches full-impact self defense for Prepare Inc. and writes for social justice organizations. Her work has been featured in The Atlantic, Liber Review, The Believer, The New York Times, Ms., Bitch, The Sun, The Women's Review of Books, and in anthologies, including Yes Means Yes, 33 Things Every Girl Should Know, and Listen Up: Voices from the Next Feminist Generation.