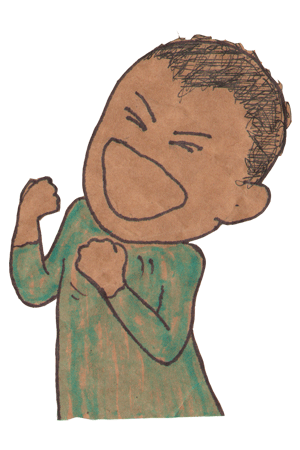 Anastasia Higginbotham's books about ordinary, terrible things advance children's right to safety, power, and respect—at home, in their beds, in all their relationships, at school, in the hospital, on sidewalks wearing a hoodie, and everyplace else.
IN THE WORKS

Not My Idea

A white child sees a TV news report of a white police officer shooting and killing a black man. "In our family, we don't see color," his mother says, but he sees the colors plain enough. An afternoon in the library's history stacks uncover the truth of white supremacy in America. Racism was not his idea and he refuses to defend it.
I'm Not Gay
Kids call each other gay constantly at school and it's no compliment. His parents say being gay is okay, but is it? At his friends' houses, on the news, at church: being gay is NOT okay. He's not sure what he is, but he sure hopes it's not that.
Ruined (You Ruined It)
She wishes she hadn't told. She wishes her older cousin hadn't done it. Now he's in trouble, but she's the one seeing a therapist. Everything's ruined, including a connection that felt special until her cousin crossed a line.
Sick of This
When a neighborhood rally makes the link between a child's severe asthma and city planning, she realizes she and her neighbors are getting left in the dust.   Being in the hospital means missing school and missing out, and she's sick of it.