They often say: "It's for the best"— and, in the long run, it may be. But kids going through it know better. The challenge is how to stay whole when your people split apart.
---
Praise for Divorce Is The Worst:
Julie Bowen, Actress, "Modern Family"
"Anastasia Higginbotham (yep, that's seriously her name), doesn't sugar coat the words or the charmingly rumpled illustrations in her new book about parents spitting up.  She calls divorce like it is—"the WORST"—so kids know she's isn't feeding them a load of garbage.  With real humor and no pretension, Ms. Higginbotham offers kids empathy necessary to gain hope and perspective on any traumatic event. How can you not love a children's author who sees so clearly from her reader's point of view?"
Abby Rosmarin, Esq., LMHC Mediation Counsel, McCarthy Fingar, LLP and Executive Director of the New York Association of Collaborative Professionals
"As families reconfigure through divorce, the best interest of a child should be front and center. Sharing Divorce is the Worst can help parents focus on their child's needs as distinct from their own, encourage supportive communication, and nourish resilience for future well being."
Deborah B. Vilas, Faculty Advisor & Instructor, Bank Street College of Education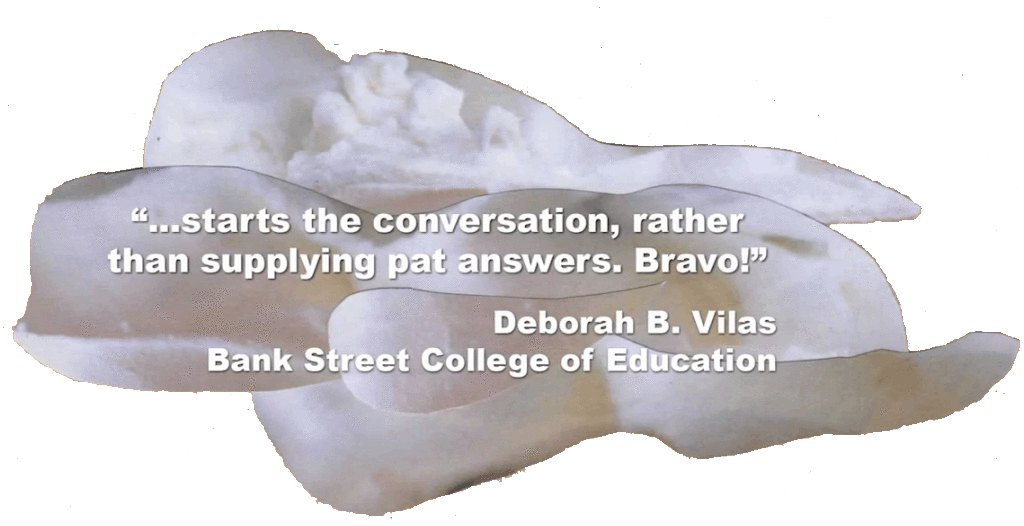 "The message, the images, the paper bag background, and the cultural accessibility make this book a captivating and fabulous teaching tool. They start the conversation, rather than supplying pat answers. Bravo!"
Peter Paige, Executive Producer and Co-Creator of "The Fosters" on ABC Family
"As a child of divorce, I can tell you that the worst part is feeling alone, and feeling like no one could ever understand how awful it is.  This book counters those terrible feelings, in a beautiful, heartfelt, funny, and digestible way.  So incredibly important."
Amy Ray, Musician, the Indigo Girls
"With a tenderness and stark angst similar to Alison Bechdel's work, Higginbotham's art and words work together to create the multidimensional experience that kids have when their parents divorce. The complexities are distilled down to simple, emotionally-packed statements that don't sugarcoat or change the truth for kids. Higginbotham also manages to have compassion for the adults in this story without letting them off the hook. The 3-D collage, paper-bag art is absolutely beautiful and harkens back to artist / writer Linda St John's work, giving a child's perspective in a gritty organic way. I wish this book had been around for my nephews when they were going through their parent's divorce."
Krista Vernoff, Screenwriter, "Grey's Anatomy", "Shameless"
"I wish so much that this book had existed during my divorce, to help my daughter through. I also wish it had existed during my parents' divorce, to help me through.  Thank God someone is finally talking to kids about every day, terrible things. That alone makes them feel less terrible."
Lisa Spiegel, LMHC, Soho Parenting, NYC
"This book provides, through honest language and evocative imagery, a uniquely realistic view of how children experience divorce. While neither softening or white washing this difficult topic, Higginbotham offers an ultimately comforting message to parents and children experiencing separation and divorce."
Ani DiFranco, Musician, Righteous Babe Records
"Talking about ordinary terrible things is an essential part of healing from them. Sometimes you need other people's words when you can't seem to find the right ones yourself. This is a cool book full of medicine for the heartsick child." 
---
Watch the trailer!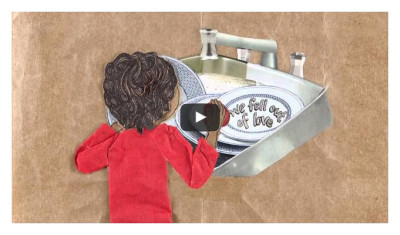 ---